Are you going to work with nylon filament and looking for the best 3D printer for nylon? So you are at the right place! Many people are taking a new level of 3D experience with nylon.
It is just as easy to find as more common ones like PLA or ABS, but it gives the added benefits of flexibility, tensile strength, and extremely high layer resolution.
In this article, we offered you a list of the best machines we have tested so that you can find your best suitable one.
Moreover, we also had the ideal settings, as well as answering common questions about printing with nylon filament. 
Let's scroll out! 
The Top-Rated 3d Printer For Nylon (Recommendations)
1 – QIDI TECH X-PRO – TOP PICK 
2 – LULZBOT TAZ WORKHORSE – LARGE PRINT VOLUME
3 – ULTIMAKER S5 – PROFESSIONAL PICK
6 – CREALITY ENDER 3 V2 WITH ENCLOSURE
---
Advantages Of Working With Nylon Filament
Nylon has a lot of good qualities. It is climbing up the list of the most popular materials due to its long durability and strength compared to other popular ones like ABS and PLA.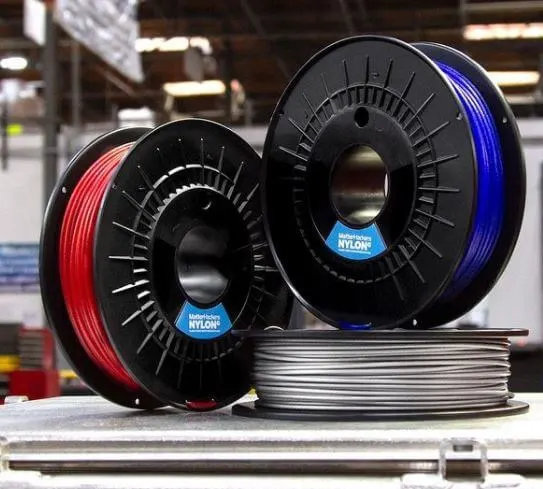 For example, it is perfect for 3D printing with very thin walls. It provides both strength and flexibility to the print.
One of the drawbacks is that it absorbs moisture quickly. However, these cons can be turned into a benefit. This is due to the fact that the color of a model can be changed later. Nylon 3D printing, for example, can be painted with fabric paints or coated with spray ones.
It is also good for moving parts because of the low abrasion and high melting temperature. Because the material allows for perfect interlocking, it is often used in the printing of gears.
When linked, many other filaments would quickly wear out and have a short lifespan. But because nylon is reinforced with carbon or glass fiber, it gains even better qualities for the making of tools and mechanical parts. The material is also very light.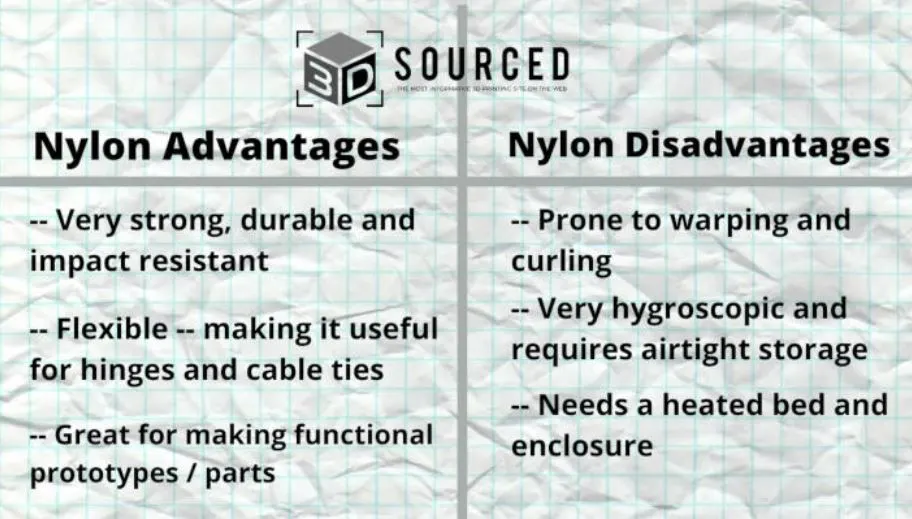 Pros and cons of nylon filament (Source: 3D Sourced)
Best 3D Printer For Nylon: Popular Technologies
1 – FDM 3d printers
Because MJF and SLS printers, as well as the powders they use, are not really affordable. So, 3D printing with nylon can be costly to start with. Luckily, using an FDM printer and special nylon filament makes it possible to 3D print this type. 
Filaments are melted and then extruded through a nozzle onto the build platform in layers until the part is complete in FDM 3D printers. Although the FDM method is far more accessible than SLS or MJF, the quality of these machines is not really good. It is okay if you just use it for personal projects at home, but you should think about spending more money on business ones.
To begin with, not all FDM printers are able to print nylon filament. A good all-metal hot end that can handle temperatures above 250 °C is needed. Apart from that, it tends to warp, making bed adhesion a problem in and of itself.
2 – SLS printer
SLS shapes a powder layer by layer using a laser until the part is complete. There are other types of laser slicing technology, including metal and glass uses, but most SLS 3D printers are focused on polymers.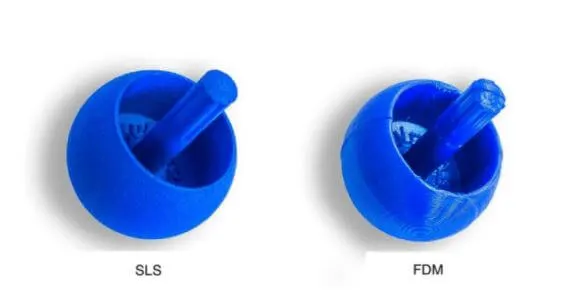 When the process is finished, the pieces are entirely surrounded by unsintered powder, which also acts as a support for them. Luckily, using SLS, up to 50-70 percent of the powder can be reused for later works. This is an advantage over FDM in terms of sustainability, as any material extruded as supports will not be turned back into filament for re-use.
The cost of SLS is one of its limitations. Industrial SLS 3D printers are often priced at more than $200,000. The good news is that now we got more affordable solutions, like Formlabs' Fuse 1 desktop SLS machine, which costs around $10,000. Besides, you have to pay at least $60 per kg for the powders.
3 – MJF 3d printing
In fact, MJF and SLS are almost the same. However, MJF also has some similarities to binder jetting. This technology is quite new, just introduced in 2016.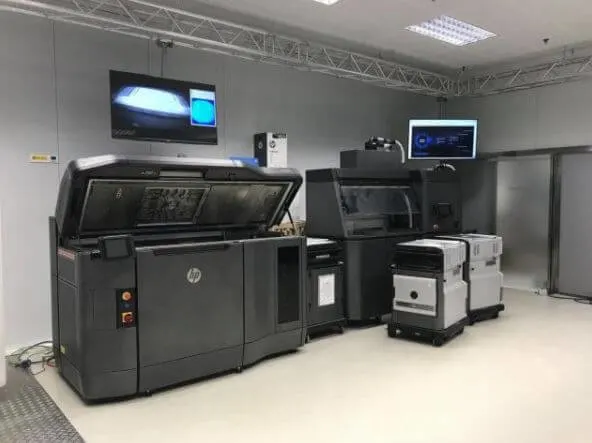 MJF system as industrial nylon 3D printer (Source: Engineering.com)
On top of each new layer of powder, a fusing agent is sprayed, precisely where the following layers will be sintered. The fusing agent helps the powder's absorption of heat from the printer's heat source. While SLS uses a high-powered laser as a heat source, MJF uses a high-powered infrared light. The mix of infrared light and a fusing agent speeds up the sintering process, making MJF faster than SLS.
Although both technologies are able to produce great features on parts, MJF outperforms SLS when it comes to print details. This is due in part to a detailing agent, which helps in the sharpening of edges by slightly lowering the fusing potential at a part's very edge.
After the printing is completed, the non-sintered powder can be recycled, just as SLS. However, MJF allows for even more power to be reused, up to 80%. MJF machines are comparable in price to industrial SLS machines, but have faster print times and maybe more detail.
Best 3D Printers For Nylon
 Shortlist
*Ratings are from Amazon at the time of publication and can change
Best 3D Printers For Nylon: Which One To Buy?
Pros:
Smart design with touchscreen
Quiet operation
Nearly pre-assembled and easy to set up
Have conditional breakpoint feature
Durable and removable plate
Cons:
Do not have dual extrusion
Heavier than the others
Do not have a filament sensor 
Can not control remotely
Unbox and set up QIDI Tech X-Pro: (107) QIDI Technology X Pro 3D Printer Unboxing and Setup
https://www.youtube.com/watch?v=z1oJzykPTw0
Pros: 
Easy to use
Include self-leveling, self-cleaning, and flexible
Have heatable metal bed
Large print volume
Cons:
Do not have USB support
Bad software user interface
Some people had problems with the heat bed
LULZBOT TAZ test: (107) Tested: Lulzbot TAZ 6 3D Printer
Pros:
Powerful 
Large installation space with heat printing bed
Have filament sensor controls 
Have water-soluble support for smooth surfaces and complex geometry
Cons:
Not for beginners
Expensive price
Can not adjust the z-axis
Testing with Ultimaker S5: (107) Nylon 3d Print Test (Best 3d Printer For Nylon)
Pros:
Have flexible metal printing plate
Deliver very high resolution
Have high-speed mode
Include lesson plans and professional course
Easy to connect through wifi, ethernet, and USB
Have automated 9 points leveling system
Cons:
Do not have heated build plate 
Bad website connection 
Dremel 3D40 : (107) Wasted potential!? DREMEL 3D45 + all materials
Pros:
Easy to use 
Have sensors for better and safer operation
Can connect through different options
Flexible and removable build plate 
Quiet operation
Cons:
Small filament holder 
Sometimes have knocking sound when working with third-party filaments
Hard to control manually
Working with Adventurer 3: (107)  Adventurer 3 HONEST Review – This one SURPRISED me!
Pros:
Easy to use
Effortless filament feeding
Silent operation
Carborundum glass platform
Cons:
More expensive than the alternatives
Need to buy a separate enclosure
How to set up an enclosure for Ender 3: (107) 3D Printer Enclosure made by Creality for Ender 3 size 3D printers
Pros:
Can print 2 colors at the same time with mirror function for faster speed
Have removable glass bed
Have full-color touchscreen
Easy to use 
Can be operated through Wi-fi control
Have laser engraver features
Cons:
Small build space
Some users faced under extrusion issues
Experience with BIBO Dual Extruder Printer: (107) Best Dual Extrusion 3D Printer Under $1000? The Bibo 3D Printer
Problems We May Face
The fact that it is highly soluble in water is one matter in choosing the best 3D printer for nylon. Even short-term contact with high humidity can result in a "wet" filament. This can cause lacking accuracy and part strength issues when printed. Because of this feature, it is important to keep nylon spools in a dry place.
Professional printers are enclosed, so you can safely keep away from moisture. However, the material is exposed to air when working if users using DIY or cheap desktop printers. As a result, it will take water and become weak.
When the wet absorbed by nylon passes through the heater, it heats up and makes bubbles. Then, it will crack during the heating stage.
​​
Warping issue
Nylon, on the other hand, is prone to warping. Warping happens when the print cools unevenly and twists away from the build plate, distorting the printed part. You can always avoid this by carefully sealing the print bed and using a heated plate.
They keep the bottom layer softly heated so that it sticks to the bed throughout the work. While dealing with nylon, you should turn off the cooling fans as an extra precaution (all slicers offer the option to turn off fans while printing).
Because of its chemical features, we also advise that you should do the work in an area that has good airflow.
Best 3D Printers For Nylon: Using Tips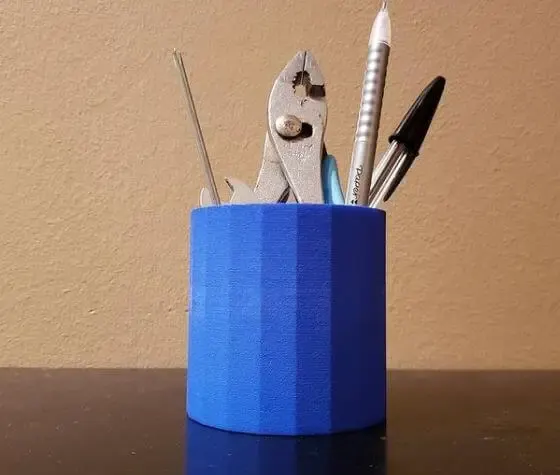 Do not let hard things keep you from experiencing this new material. If you are afraid of dealing with difficult material, be sure that your 3D printer can handle nylon with only a few basic, easily accessible changes.
1 – Choose machines that has a heated installation space
When nylon cools, it contracts. As a result, the material slips from the building board and bends in size and shape.
This can be reduced by using a heated installation area. It reduces the time it takes for the printing to cool down, resulting in much better results. If your 3D printer does not come with a closed enclosure, you should try to pad it out as much as possible.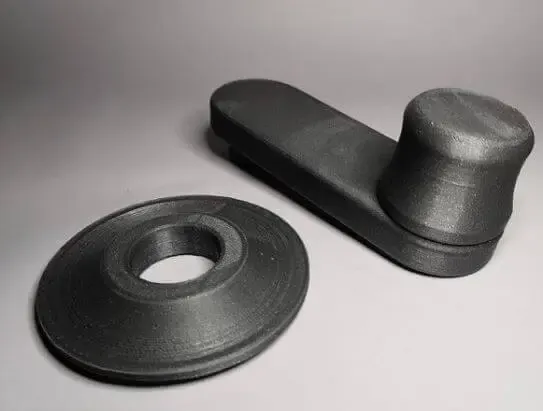 The heat from the hot end and the heated printing bed must be kept in the installation space in some way. Of course, this saves energy as well. Make sure that no doors or windows are left open. Any temperature difference puts your nylon thing in danger. In the safest way, you should get a 3D printer with a heated and enclosed installation site.
2 – Focus on the 3D print settings
The print settings have already been discussed. Of course, you will have to test a little to find the perfect setting for you. 
The temperature in the room where your 3D printer is placed, for example, has an impact. Unless your printer is in the basement, the season does make a difference. 
Besides, you should never exceed the printing speed of 80 mm/sec. If you give yourself extra time to print, the end result will be better. It is preferable to have a speed of 20 – 40 mm/s.
3 – Adjust the 3d printing bed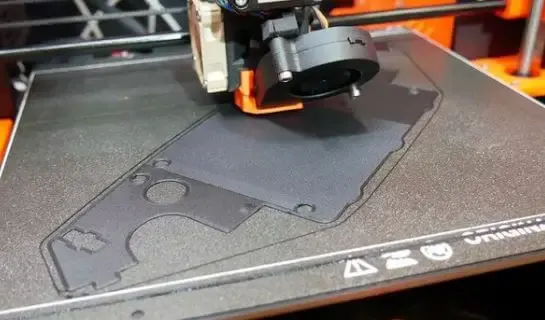 You can cut a piece of sandpaper and stick it on your printing bed if it is too smooth. This increases the grip and, hence, the printing result. An emery paper with a strength of 220 to 240 is ideal.
4 – Start with simple and easy 3d objects
You will need the patience to get good results with nylon filament. All you have to do now is practice.
It is recommended to start with simple test objects and work your way up. This could be anything as simple as a phone case.
Choose an object that will benefit from the material's flexibility. Only try hard objects when you have mastered the easy ones you have learned. You will save a lot of time, nerves, and money by doing so.
4 – Store the filament properly
You should also look for airtight containers to keep your nylon.
The best 3D printer for nylon should have spaces built into the body, but make sure the seals are strong before saying that is enough. Air leak issues may occur in those that are not specifically designed for nylon.
But airtight storage is useful for a variety of other strong filament materials, so they are more popular than you may expect.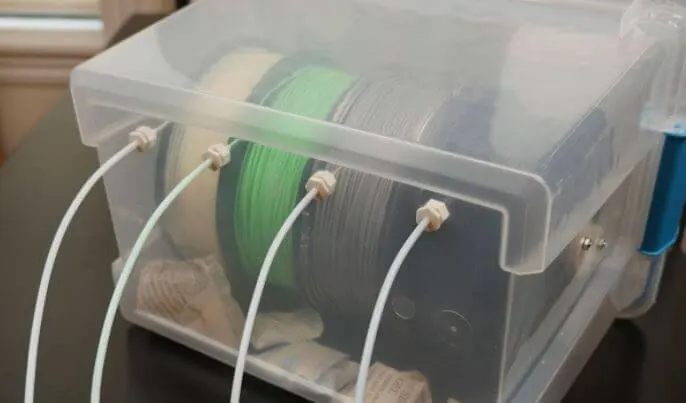 Frequently Asked Questions
1 – Is 3D Printed Nylon Strong?
This material is an excellent choice for structural components.
In comparison to ABS, which has a tensile strength of 4,700 psi, its average tensile strength of 7,000 psi is far higher.
2 – Is It Toxic in 3d printing nylon filament?
Among common filaments, it is one of the most toxic ones out there.
Emissions from this filament used in 3D printers can lead to headaches, drowsiness, or fatigue. Therefore, you should be careful and wear protective gear when working with it. 
3 – What Are The Strongest Filaments?
Polycarbonate (PC) is told to be the strongest filament, according to many experts.
When printed correctly with an all-metal hot end and an enclosure, PC can produce incredibly high strength items.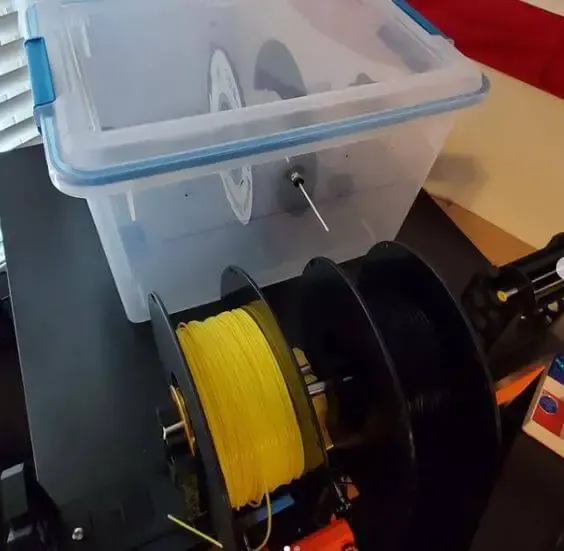 4 – Can The Ender 5 printer Print Nylon?
Ender 5 has a long Bowden tube and a bed that is not designed to handle extreme heat.
As a result, using Ender 5 to print TPU, Nylon, or ASA is not a good idea.
The final result may differ greatly depending on the printing settings, filament quality, and user experience.
5 – How Can I Print Nylon Without Warping?
You will need a heated bed to work with this material. On the glass, a temperature of 75 ℃ is ideal.
But high-quality products generally work at 55 to 65 ℃. It will warp and lose stability if printed on a cool print bed because it cools very quickly.
Conclusion
Nylon is a strong and durable filament. It has more strength and flexibility than the others. Although many people say it is very hard to work with, if you have the right settings, you will get perfect results. You have to remember a few things before working, but after a little practice on those simple guidelines, you will totally master it!
QIDI TECH X-PRO is our ultimate top pick. In comparison to the others, it is quite more affordable as well as high quality. Besides, it has gained a lot of good reviews on Amazon, so that you can totally trust its quality. If you want a machine that can be used for high volume, try ULTIMAKER S5. This product is perfect for capacity, reliability, and dental customization.
Due to its properties, finding the best 3D printer for nylon may be a hard task. However, we hope that after reading our article, you now found the right machine to work with. 
Further Reading:
Tags: fast sketch large logo, thoughts of big wishlist,  qidi tech