Because of the convenience, it is easy to understand why more people prefer to bring their 3D print on the go rather than setting up a new one. So, can you bring a 3D printer on a plane with you? 
In this article, we will answer this question for you. We also give you some other things you should know before taking the machine with you when traveling. Let's take a look!
---
Related:
Can You Take Printer On Cabin With You?
The answer is yes, you can bring it with you when you travel.
However, you should make sure that you take enough protection steps.
The most important thing is shock protection.
Furthermore, you need to save them from extreme temperatures, too hot nor too cold are not good.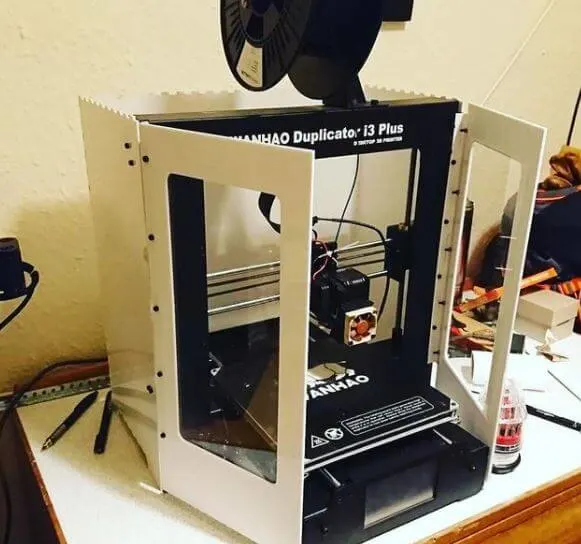 Some airlines allow you to bring the printer to the cabin as check-in baggage or even cabin baggage.
However, some others do not. Mostly because the filaments and printer cartridges are easy to cause fire, thus they are considered as dangerous things.
We advise you to check the airline's website or call them directly to ask.
Besides, you should know about the rules of the airports you are going to.
Since there are no specific regulations about bringing a 3D printer, no one can make sure that you do not get some problems with the security officials.
If it happens, they may ask you to leave the printer there and you have no chance to get it returned.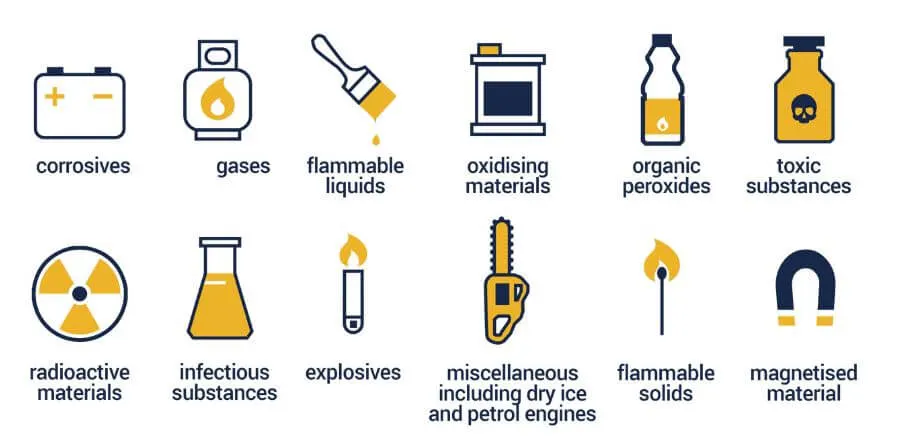 Dangerous goods that are prohibited in the airport (Source: Alliance Airlines)
Can You Bring A 3D Printer On A Plane? – How To Prepare
First of all, you need to prepare your printer carefully to protect it from outside factors.
At least you should cover it with a protective covering to help them avoid shock and bumps from being throwing or stacking at the airports.
You can use these products: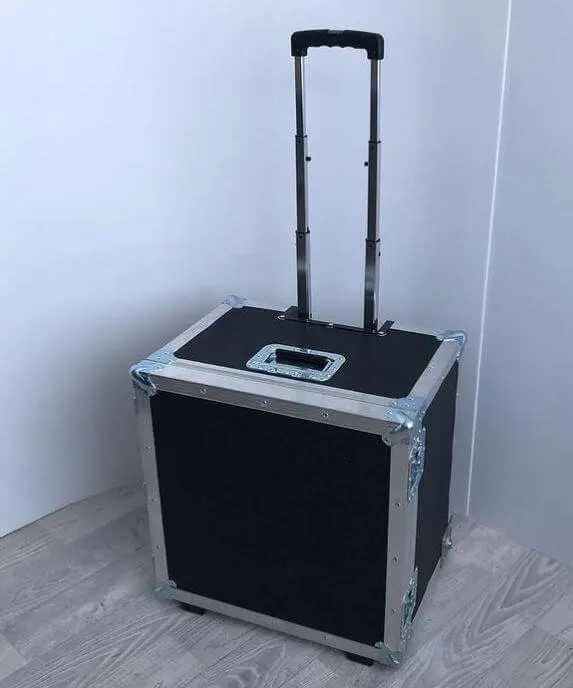 All these products will make a stable and safe for transporting the baggage while also limiting movements.
On the other hand, all the cables and other moveable parts should also be unplugged and secured to avoid damage.
Moreover, you should check the allowed sizes of check-in baggage so that you can pack it in the right size.
You will have no problems if you can do this.
Furthermore, security officials will not waste time inspecting your machine to see if you have put out the cartridge or ink.
Ways To Take The Printer With You On The Go
1 – Bring on cabin:
If you want to use this way, you need first lookup luggage limitations on the airline's website.
You can come across airlines that only allow 5kg, 8kg, 10kg, or 15kg if you are lucky throughout your study.
If your machine weighs more than these figures, you can bring it to the cabin.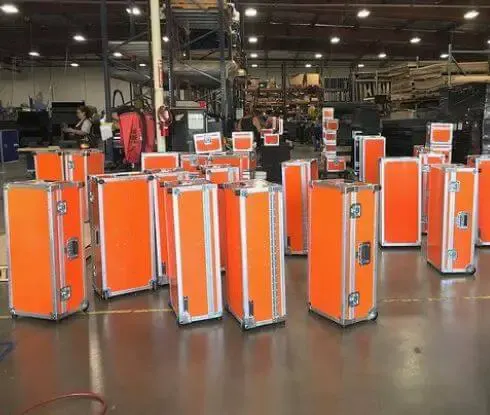 Furthermore, if you want to be comfortable while traveling in the cabin, you can board the plane early.
You will have the possibility to pack it in the overhead bin as an early boarder.
Because it is likely that the overhead passengers will not take up all of the available space.
If you try to carry the large one on your lap, your travel may be uncomfortable.
2 – Bring in carry-on:
Packing the machine in your cabin bag is another option to bring a 3D printer on a plane with you.
If your 3D printer is small enough to fit in your bag, that is.
In this way, you can always ensure that your machine is secure.
Furthermore, any inspection of your belongings will take place in your presence.
Because most security authorities are just looking for dangerous things, they do not care much about the protection of your property.
However, if you are present, you can take care of it.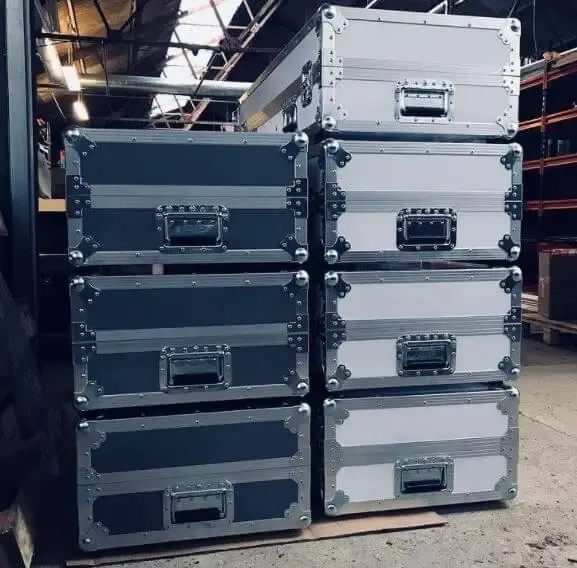 It may cost you some money if you call the airline before your flight.
Tell them what you will be carrying and why it is important.
After that, you can ask for permission to bring your gadget with you.
Taking it on the plane in a protective case is a safe bet.
This case can safeguard your printer because it is a specialized case for flying.
If you pack it in a regular Pelican 1300, for example, you can rest assured that it will be protected.
Although these cases may be more expensive than your machine at times, you can be assured that your printer will be safe.
You can also put the machine inside and put a sticker on the outside. The label will explain the device inside that huge box.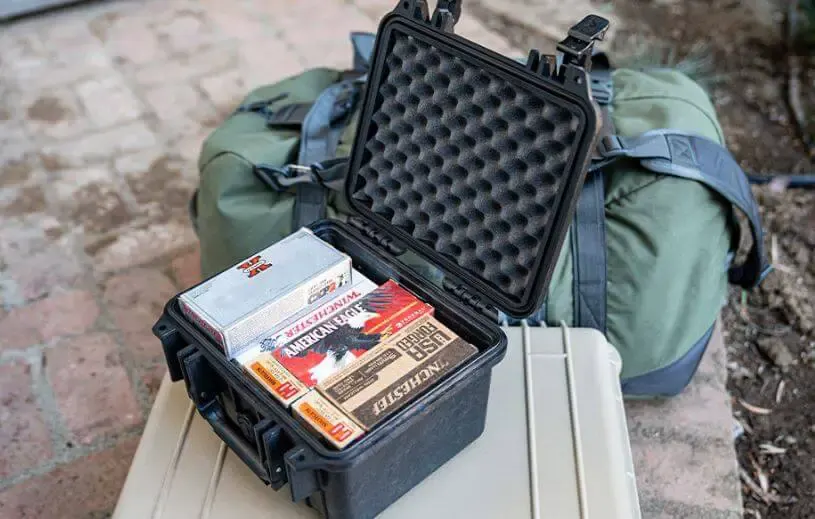 4 – Ship it before you go:
You can always ship it ahead of time if you are flying somewhere and want to carry it with you. You may avoid all the problems that come with dealing with airline security agents by shipping the item ahead of time.
You can ship it a few days ahead of your departure date. The delivery will most certainly be delivered to the hotel where you will be staying.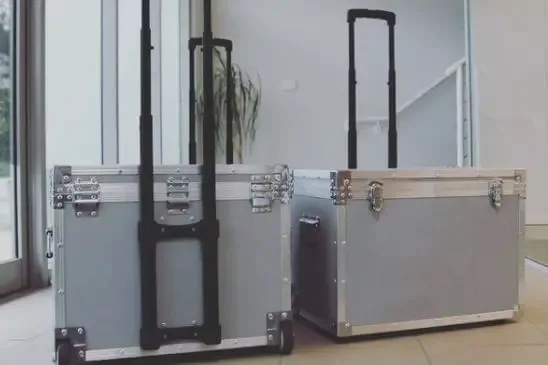 Shipping the expensive gadget using FedEx, UPS, or any other reputable shipping company is a good idea.
All you have to do now is make sure it is properly packaged.
At the very least, you will not have to deal with airports or border crossings if you choose this method.
Make Sure That Your Printer Is Safe And Secured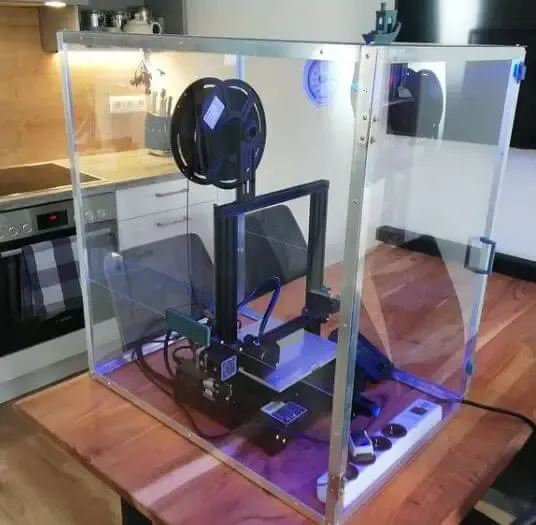 There are also a lot of things you should consider before packing the machine.
You have to do it as much care as possible because any broken parts will cost a lot to fix or replace.
Moreover, you may not finish your work on time!
However, if you follow these steps, you can bring a 3D printer on a plane with just a minimum risk of damage.
These steps are the same if you travel by plane, train or even car.
1 – Small components: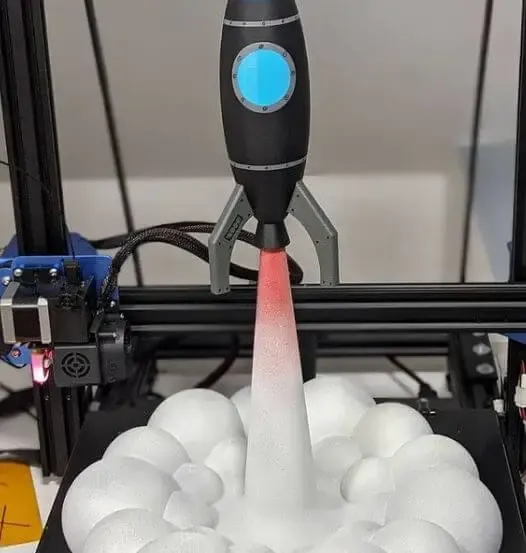 You must make sure that many easy to broken parts are isolated and then tightly protected within the box you are sending.
It is not a good idea to have these parts bouncing around and hitting against something, because this can lead to damage.
As a result, they must be carefully stored in one location. One example is a printing arm, which is usually rather little and narrow in most models.
Therefore, it must not be left free.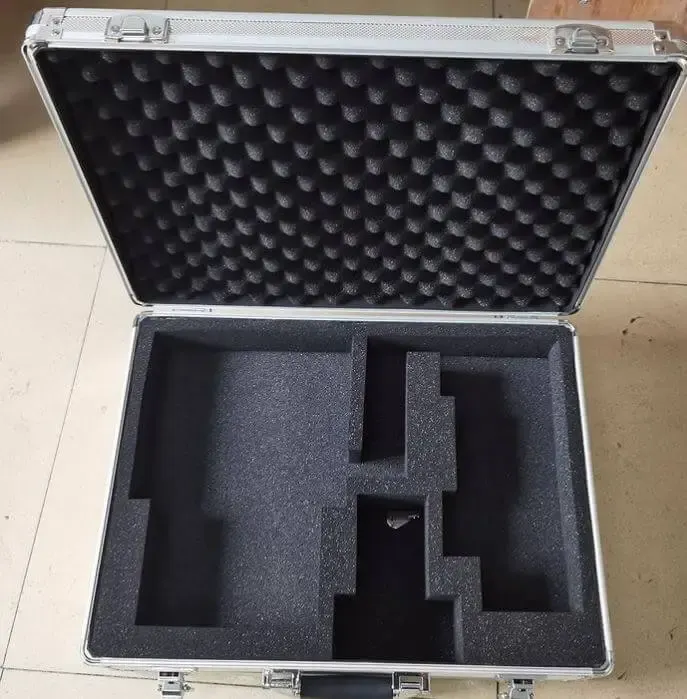 Many people have the idea of using zip ties to tie many pieces of their 3D printer when packaging.
They're reasonably priced and do a good job. This will help a lot with stabilizing them and do not let them move around too much.
Zip ties are also useful for ensuring that the parts you have disassembled have enough space between them.
Pay close care to the small and moving things, since they are some of the most delicate components.
You should also give special attention to the space where you store them for protection aim.
Because even a small damage can have a big impact on the printer's operation.
2 – Print beds: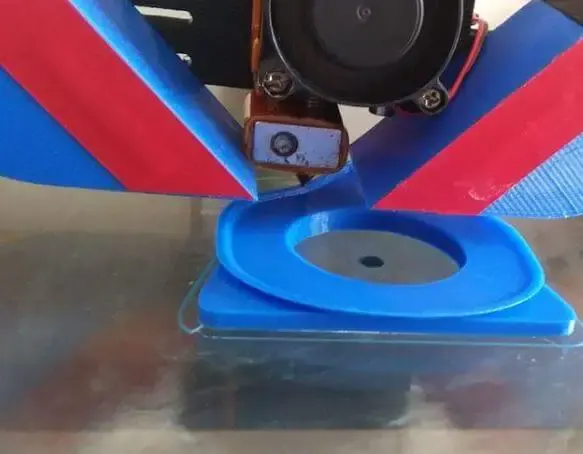 Glass parts, as we know, need special attention because they are among the most fragile parts.
To ensure that they do not be scratched or break, there is an effective way is to wrap them with bubble sheets.
An air pillow can fit many glass beds, which is a good way to safeguard them.
Be careful of small components slamming into the glass, as well as the print nozzle shifting and damaging the bed during transit.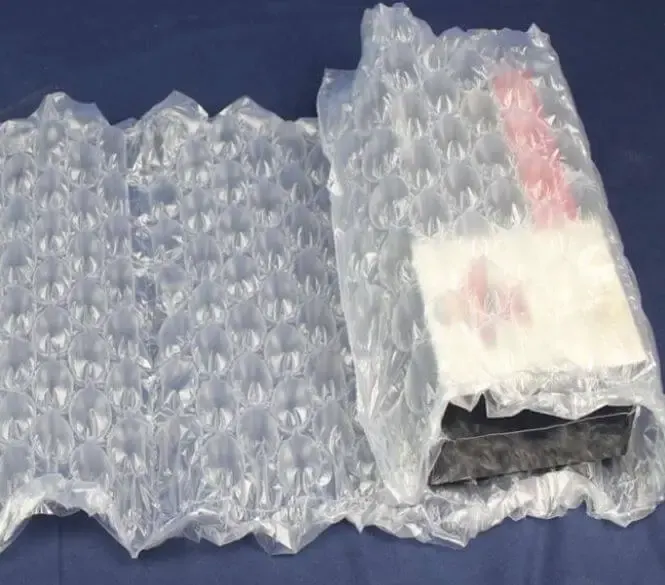 Wrap things by bubble sheets (Source: Cnpackbest)
3 – Cables:
If you forget to unplug all of the wires in the back of the machine, their jacks may become twisted and stretched.
You should do this in a specific order, with labels if possible, so that you can quickly know where everything needs to go back.
Otherwise, you may face difficulties reconnecting everything when it gets to that part.
One thing you can do is take a picture of everything before you unplug them so you can keep track of where each cable is.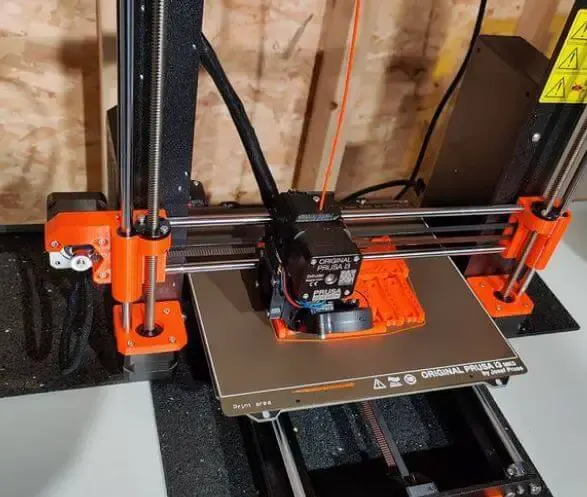 You should clean your printer carefully before putting items away.
Besides, make sure the nozzle does not have any printing materials in it.
It is quite normal for printer heads to fail after holding material within them for a period of time, even if it is only for a few weeks.
Some people just leave the printer in its current form.
However, a thorough cleaning will make a significant difference in the setup on the other end.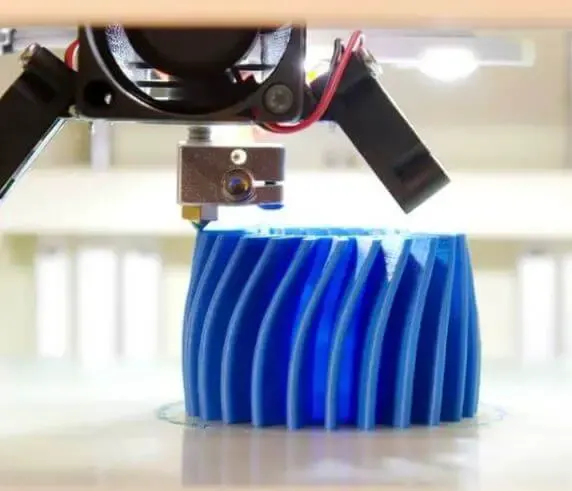 Another consideration is that you have to keep dust away from the machine, especially when it is being stored for a long period of time.
There can be a large amount of dust build-up, which can accumulate and cause harm if it is not cleaned afterward.
To avoid this, make sure that you air seal the container once you've secured all of the parts.
You can watch this video for more protection ways: (75) Shipping Your 3D Printer – YouTube
Can You Bring A 3D Printer On A Plane? – Frequently Asked Questions
1 – Can I Move A 3D Printer After Building It?
As long as you do not throw it against a wall on your way to the basement, it should be alright.
They are lightweight and you can move as a single unit.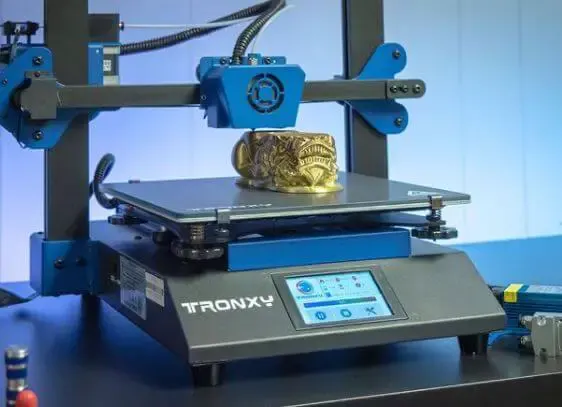 2 – What Are Some Common Regulations Of Bringing A Printer To The Airport?
In the airports in the USA, the security officials will check by scanning your printer through a security gate.
If you are planning to bring it as cabin baggage, you should prepare to take it outside nakedly to check.
Moreover, you have to remove all the ink cartridges because it is considered easy to cause a fire inside the airplane.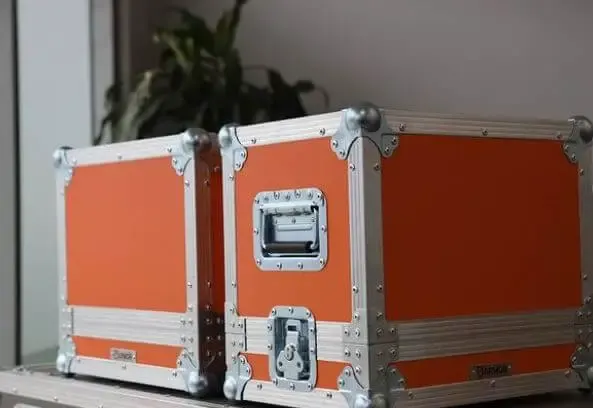 3 – Are 3D Printed Guns Illegal?
In many cases, the answer is yes.
However, in California, you can still make a gun by printing.
But the law requires you to receive a serial number from the state, regardless of how that gun is created.
4 – Can I Bring Filaments On A Plane With Me?
Yes, you can bring filament spools on a plane as both cabin and checked baggage.
Since it is just plastic spools, it has no harm and also does not need too much protection as the printer.
All you have to do is putting them in an airtight box or bag and explain to the officials if they ask.
5 – How Can I Protect My Filaments?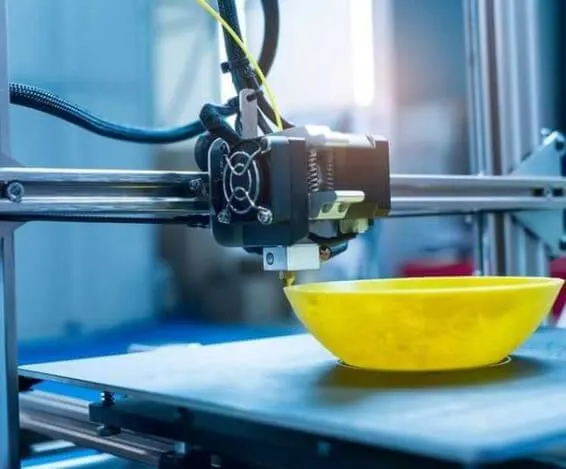 Vacuum bags, a dry box or cabinet, or a customized 3D filament box are the best ways to keep filament dry.
To dry it, you can use a food dehydrator or an oven.
It is best to keep your filament dry in a dry environment.
The best way is to use desiccants in an enclosed environment.
Conclusion
We hope after reading our article, you can understand more about some security rules at the airport to prepare yourself.
Remember that in many airports, the officials will not return anything they do not accept.
Thus, if you do not prepare carefully, you may lose your printer.
In summary, yes, you can bring a 3D printer on a plane. However, you have to check the list of dangerous devices of the airlines and also the airports you will come to. Wish you have a good flight with your printer!
Further Reading: